You have the power within you to alleviate your mental, emotional, and physical pain.
Medigraytions are pioneering condition-based meditations which guide you to self-direct your neural plasticity and consciousness to alleviate your pain, calm your mind, and grow your consciousness.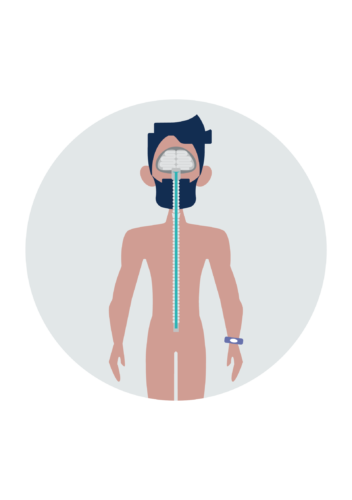 Grounded In Science
Your body is a mini pharmacy able to produce any chemical you need to heal youself. Your neural connections do this by manufacturing your chemistry and your physiology. Your neurons are also creating your memory, your thoughts and your beliefs in the background of your life. This happens moment by moment, experience by experience, good or bad, healthy or unhealthy. Science is proving you have the power to select and redirect many of these neural connections to heal your body and mind using your own consciousness. Medigraytion blends this knowledge with the science of self-directed neural plasticity and interoception to help create a conscious healing dialogue between your brain, body, organs, and cells. This is the Science of Belief.
Do you have a chronic condition that is not being managed well?
Are you struggling to feel good on a daily basis? Have you tried everything? Have you been looking outside for the solution? Is it time for you to move inside yourself to find the powerful ability you have to heal yourself?  Medigraytion is a wonderful supplemental meditation tool which uses focused energy to guide you to create new consciousness by changing your thoughts, changing your chemistry and changing your physiology.  Medigraytion is not intended to be a substitute for professional medical or psychological care or advice.  You should not use this information to diagnose or treat a health problem or disease without first consulting with your doctor or healthcare practitioner.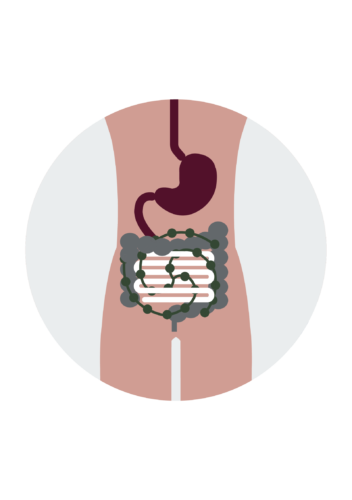 Testimonials
"I tried for over two years to slowly withdraw myself from anti-epileptic pharmaceuticals that I had been on for nearly twenty years. It did not go well. I had all kinds of withdrawal symptoms that were hellish. I contacted Laura and she suggested a Medigraytion. I did my Medigraytion faithfully every morning and night and within 60 days I was completely off my meds! To me it was a miracle. The Medigraytions took a few days to get used to but after that I was hooked listening to my meditation that was personally designed for me and my body and with its help I was able to heal my own body. I actually look forward to my Medigraytion time now. Laura's custom designed Medigraytion was invaluable to me in withdrawing from pharmaceuticals and getting my life back."
"When I first heard about Medigraytions, I wasn't so sure that they would help me. I had autoimmune and other health-related issues for several years, and had tried everything: yoga, mindfulness, Buddhist meditation, acupuncture, acupressure, nutritional changes, chiropractic, and traditional treatments. Medigraytions are not like meditations—they cut right to the chase and create a focused way of healing where something is amiss. I don't have the greatest attention span, and I find the recordings easy to listen to and are accessible even if you don't have a Ph.D. Laura is not airy-fairy either; the Medigraytions combine biology, science, and meditation. I feel like I can take this really quick trip into my body and really get in tune with what's going on in there and move stuck energy. I had a recent health scare and Laura's Medigraytions brought me out of it. Without her assistance, I probably would have my gall bladder in a jar somewhere at Brigham and Women's Hospital. Laura takes us into a step through which WE are empowered to heal ourselves. That is what makes Medigraytions so amazing."
Previous
Next
How it works
1. Find your Medigraytion
See what matches your condition. If you don't find one, you may order a personalized one!
2. Listen
Medigraytions are 10-20 minutes long and easy to listen to first thing in the morning, before you head to bed, or during your lunch break!
3. Feel Better
For maximum efficacy, listen to each Medigraytion for at least two weeks.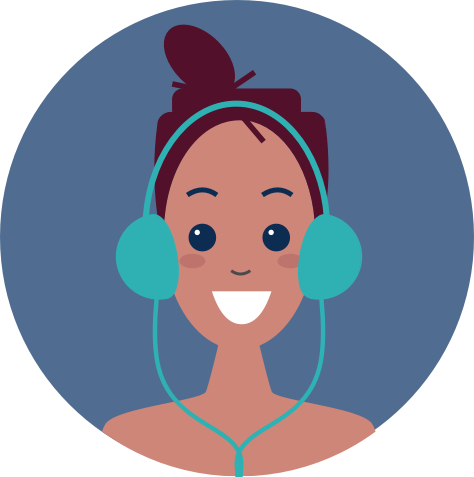 Try it for free
We know Medigraytions are a new concept and we want to offer everyone a taste of this pioneering new way to heal. So, sit back, get comfortable, and experience your mind connecting with your body through consciousness. Try the free Medigraytion in each series, or sign up for the free two week trial.