Infertility / Sexual Dysfunction
Infertility and sexual dysfunction have various causes, from physical blockages in significant body systems to endocrine disruptors, limiting, and false beliefs.  The Infertility / Sexual Dysfunction Series includes Medigraytions which bring consciousness and higher intelligence to proper sexual and reproductive function. Currently, the series is erectile dysfunction heavy, but we will add infertility Medigraytions as soon as possible. (Medigraytion is a consciousness tool, not a medical tool, and should be used as a supplement, not a substitute, for all medical care you receive for erectile dysfunction).
Tip: View the anatomy guide next to each Medigraytion. Listen to each track for 1-2 Weeks for maximal efficacy.
By listening to each Medigraytion, you agree to our
terms
.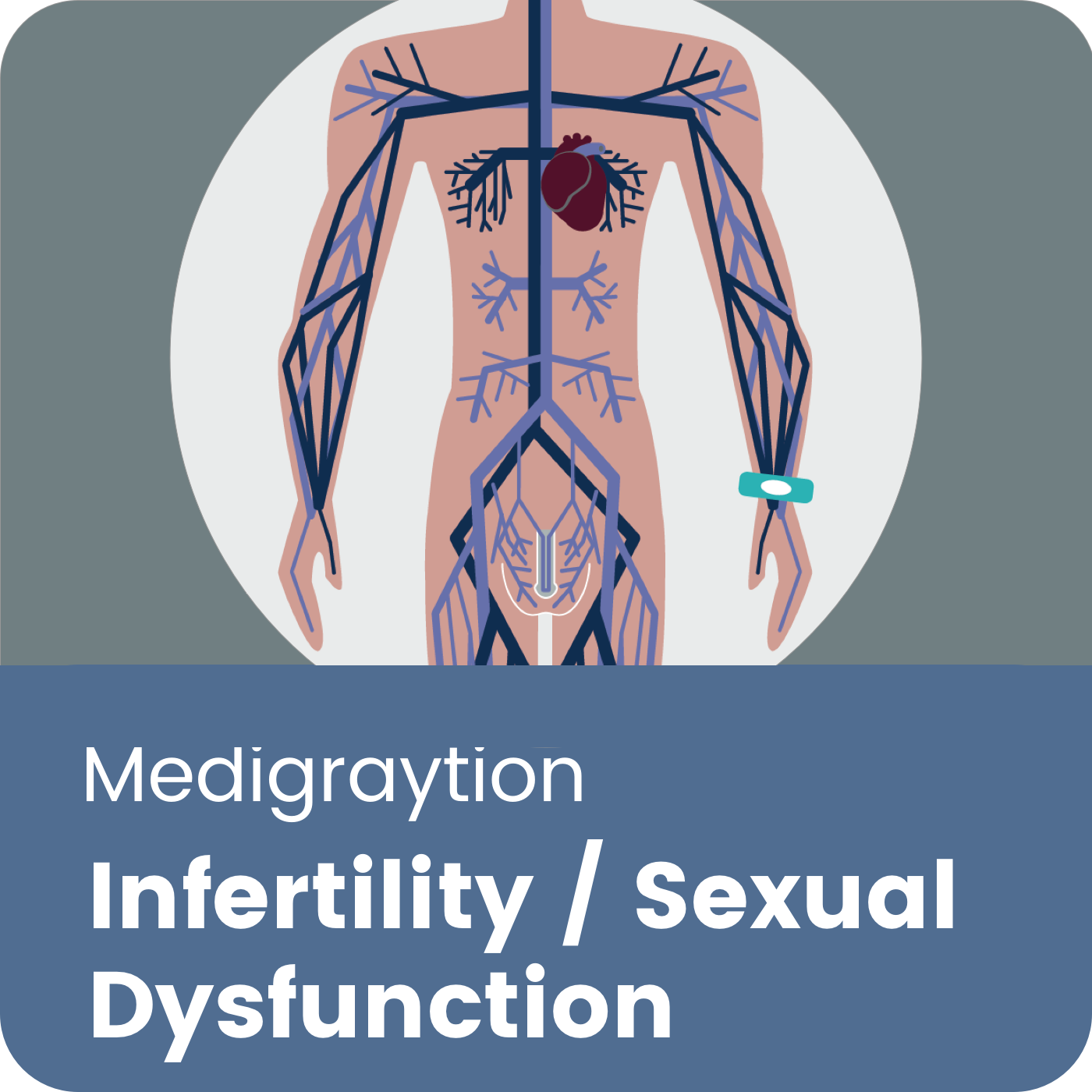 Infertility / Sexual Dysfunction —
7 Tips for an Expert Medigraytion Practice
Free
9:27
6. Healing Female Sexual Trauma
2508
Free Tips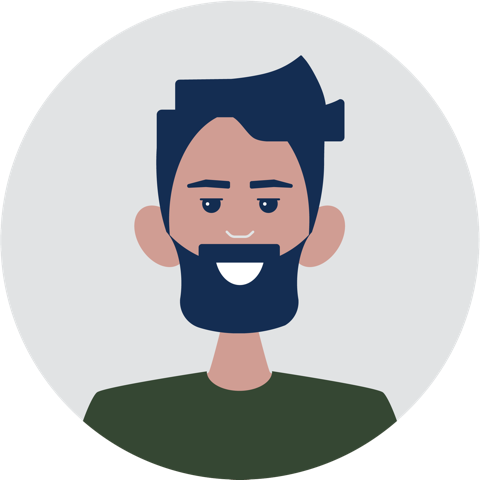 Listen to the introductions.
Seriously, these are full of insight on your condition to help your healing journey. Listen once at least.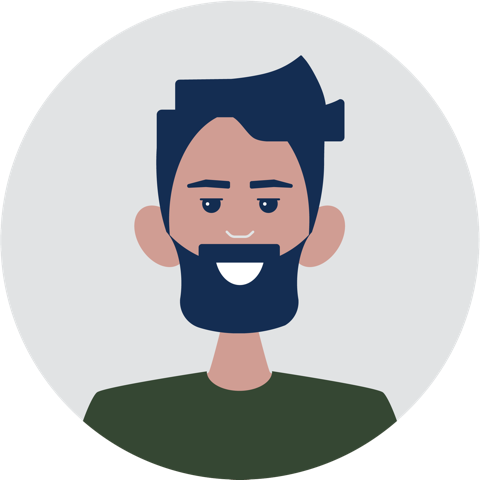 Don't take it lying down.
You don't need to be in a reclined position. You can listen while doing other things.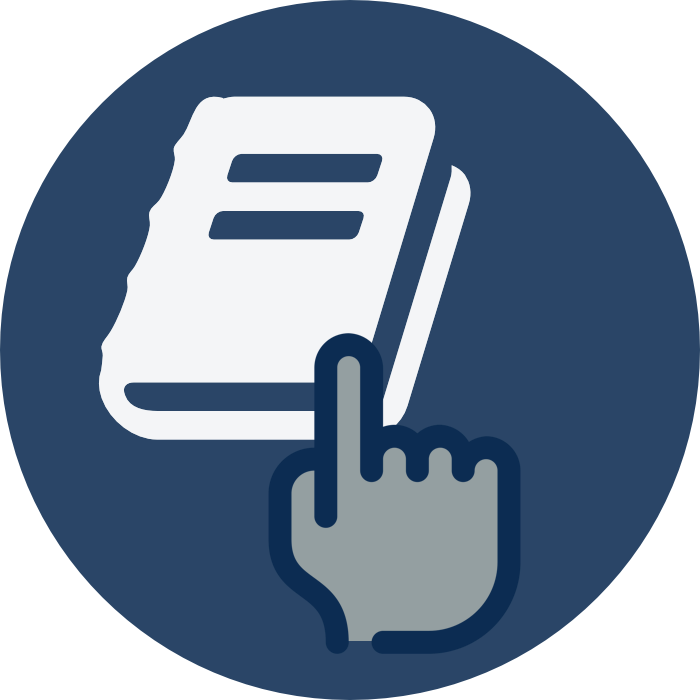 View the basic anatomy guides.
It helps to know basic anatomy. Find the anatomy guide icons in the right-hand column.
Previous
Next
Medigraytion Terms
Terms & Conditions
IMPORTANT: ALL USERS MUST READ THIS SECTION.
These terms and conditions create a contract between you and Medigraytion (the "Agreement"). Please read the Agreement carefully. By using this site, you signify your assent to these Terms of Service. If you do not agree to all of these Terms of Service, do not use this site!
Overview
Welcome to Medigraytion! Medigraytion.com (the "Site") is made available by Medigraytion, LLC ("Medigraytion"), founded by Laura Graye. Medigraytion is an online medical meditation library that consists of content including digital media available for purchase and download, and a platform on which additional group and individual services are made available (together, the "Services"). The content (the "Content") used for the Services are provided to you by Medigraytion. The web-application and technical infrastructure (the "Platform") on which this Services is made available to you on the Site are provided to you by the Medigraytion. The terms and conditions in these Terms of Service ("Terms of Service") set forth the terms and conditions which govern your use of this Services. Medigraytion may revise and update these Terms of Service at any time. Continued use of the Services after any such changes shall constitute your consent to such changes. You can review the most current version of the Terms of Service at any time at:
www.Medigraytion.com
. Violation of any of the terms below will result in the termination of your account. You agree to use the Services at your own risk.
The Site Does Not Provide Medical Advice
The Services are not intended to be a substitute for professional medical or psychological advice, diagnosis, or treatment. Using, accessing and/or browsing the Site, and/or providing personal or medical information to Medigraytion does not create a physician-patient relationship between you and Laura Graye. Nothing contained in the Services is intended to create a physician-patient relationship, to replace the services of a licensed, trained physician or health professional or to be a substitute for medical advice of a physician or trained health professional licensed in your state. You should not rely on anything contained in the Services, and you should consult a physician licensed in your state in all matters relating to your health. You hereby agree that you shall not make any health or medical related decision based in whole or in part on anything contained in the Site or the Services. Always seek the advice of your physician or other qualified health provider with any questions you may have regarding a medical condition. Never disregard professional medical advice or delay in seeking it because of something you have read on the Medigraytion Site. If you think you may have a medical emergency, call your doctor or 911 immediately. Medigraytion does not recommend or endorse any specific products, procedures, opinions, or other information that may be mentioned on the Site. Reliance on any information provided by Medigraytion, Medigraytion employees, others appearing on the Site at the invitation of Medigraytion, or other visitors to the Site is solely at your own risk.
Acceptance of Terms of Use

These Terms of Use, which include our Privacy Statement and govern your use of the Site and Services. By using, visiting, or browsing the Medigraytion Site and Services, you accept and agree to these Terms of Use. If you do not agree to these Terms of Use, do not use the Medigraytion Site and Services.
The Medigraytion Services are provided by Medigraytion, LLC.

Changes to Terms of Use

Medigraytion may, from time to time, change these Terms of Use, including the Privacy Statement. Such revisions shall be effective immediately. Any new features that augment or enhance the current Services, including the release of new tools and resources, shall be subject to the Terms of Service.

Privacy

Personally identifying information is subject to our Privacy Statement, the terms of which are incorporated herein. Please review our Privacy Statement to understand our practices.

Communication Preferences

By using the Medigraytion Site or Services, you consent to receiving electronic communications from Medigraytion relating to your account. These communications may involve sending emails to your email address provided during registration, or in the "Your Account" page and will include notices about your account (e.g., payment authorizations, change in password or Payment Method, confirmation e-mails and other transactional information) and are part of your relationship with Medigraytion. You agree that any notices, agreements, disclosures or other communications that we send to you electronically will satisfy any legal communication requirements, including that such communications be in writing. You should maintain copies of electronic communications by printing a paper copy or saving an electronic copy. You also consent to receiving certain other communications from us, such as newsletters about new Medigraytion features and Content, special offers, promotional announcements and customer surveys via email or other methods. If you no longer want to receive certain non-transactional communications, simply go to the "Communication settings" link on the "Your Account" page of our website to manage your Medigraytion communications. Please review our Privacy Statement for further detail on our marketing communications.

Medigraytion Service

The Medigraytion Services are an online interactive resource for medical meditation content and support. Participants will purchase access to individual streamable or downloadable digital media files. Within the online platform, participants can sign up to participate in group or individualized sessions. Downloads will be limited to three devices per participant without customer support approval.
You must be 18 years of age to access the Medigraytion Services. Individuals under the age of 18, or applicable age of majority, may utilize the Services only with the involvement of a parent or legal guardian, under such person's account and otherwise subject to these Terms of Use.
To access the Site or some of the resources it has to offer, you may be asked to provide registration details. It is a condition of use of the Site that all the details you provide be correct, current and complete. If Medigraytion believes the details are not correct, current, or complete, we have the right to refuse you access to the Site, or any of its resources and to terminate or suspend your account.
The Medigraytion Services and any Content downloaded or viewed through our Site are for your personal and non-commercial use only. During your purchase or viewing Content, we grant you a limited, non-exclusive, non-transferable, license to access and download Content through the Services. Except for the foregoing limited license, no right, title or interest shall be transferred to you. You agree not to use the Services for public performances.
It is your responsibility not to lose, destroy or damage Content once downloaded.
We continually update the Medigraytion Services, including the Content library. In addition, we continually test various aspects of our Services, including our website, user interfaces, plans, promotional features, availability of Medigraytion Content, delivery and pricing. We reserve the right in our sole and absolute discretion to make changes or discontinue Content from time to time and without notice in how we offer and operate our Services.
You agree to use the Medigraytion Services, including all features and functionalities associated therewith, in accordance with all applicable laws, rules and regulations, or other restrictions on use of the service or content therein. Except as explicitly authorized in these Terms of Use, you agree not to archive, download (other than through caching necessary for personal use), reproduce, distribute, link, deeplink, modify, display, perform, publish, license, create derivative works from, offer for sale, or use Content and information contained on or obtained from or through the Medigraytion Services without express written permission from Medigraytion and its licensors. You also agree not to: circumvent, remove, alter, deactivate, degrade or thwart any of the Content protections in the Medigraytion Services; use any robot, spider, scraper or other automated means to access the Medigraytion Services; decompile, reverse engineer or disassemble any software or other products or processes accessible through the Medigraytion Services; insert any code or product or manipulate the Content of the Medigraytion Services in any way; or, use any data mining, data gathering or extraction method. In addition, you agree not to upload, post, e-mail, or otherwise send or transmit any material designed to interrupt, destroy or limit the functionality of any computer software or hardware or telecommunications equipment associated with the Medigraytion Services, including any software viruses or any other computer code, files or Services.
The availability of Medigraytion Content to view or listen to will change from time to time. You are responsible for all Internet access charges and maintaining all telephone, computer hardware and other equipment needed for access to and use of the Services. Please check with your Internet provider for information on possible Internet data usage charges. Medigraytion makes no representations or warranties about the quality of your listening or viewing experience and takes no responsibility for any data lost while transmitting information on the Internet.
We may terminate or restrict your use of our Services, without compensation or notice if you are, or if we suspect that you are (i) in violation of any of these Terms of Use or (ii) engaged in illegal or improper use of the Services.

Payments, Taxes and Refunds

You can acquire Content on our Services for free or for a charge, either one which is referred to as a "Transaction". Each Transaction is an electronic contract between you and Medigraytion. Medigraytion will charge your payment method (such as your credit card or debit card) for any paid Transactions, including any applicable taxes. If you pre-order Content, you will be charged when the Content is delivered to you. All Transactions are final. Content prices may change at any time. If technical problems prevent or unreasonably delay delivery of Content, your exclusive and sole remedy is either replacement of the Content or refund of the price paid, as determined by Medigraytion. From time to time, Medigraytion may refuse a refund request if we find evidence of fraud, refund abuse, or other manipulative behavior that entitles Medigraytion to a corresponding counterclaim.

Passwords and Account Access

The member who created the Medigraytion account and whose Payment Method is charged is referred to here as the Account Owner. The Account Owner has access and control over the Medigraytion account. The Account Owner's control is exercised through use of the Account Owner's password and therefore to maintain exclusive control, the Account Owner should not reveal the password to anyone. You are responsible for updating and maintaining the truth and accuracy of the information you provide to us relating to your account.
In order to provide you with ease of access to your account and to help administer the Medigraytion Services, Medigraytion implements technology that enables us to recognize you as the Account Owner and provide you with direct access to your account without requiring you to retype any password or other user identification when you revisit the Medigraytion Services, which includes accessing via Medigraytion website.
You should be mindful of any communication requesting that you submit credit card or other account information. Providing your information in response to these types of communications can result in identity theft. Always access your sensitive account information by going directly to the Medigraytion website and not through a hyperlink in an email or any other electronic communication, even if it looks official. Medigraytion reserves the right to place any account on hold anytime with or without notification to the member in order to protect itself and its partners from what it believes to be fraudulent activity.

Disclaimers of Warranties

THE MEDIGRAYTION SITE AND ALL CONTENT AND SOFTWARE ASSOCIATED THEREWITH, OR ANY OTHER FEATURES OR FUNCTIONALITIES ASSOCIATED WITH THE MEDIGRAYTION SERVICES, ARE PROVIDED "AS IS" AND "AS AVAILABLE" WITH ALL FAULTS AND WITHOUT WARRANTY OF ANY KIND, INCLUDING BUT NOT LIMITED TO, WARRANTIES OF TITLE OR IMPLIED WARRANTIES OF MERCHANTABILITY OR FITNESS FOR A PARTICULAR PURPOSE, OTHER THAN THE WARRANTIES WHICH ARE IMPLIED BY AND INCAPABLE OF EXCLUSION, RESTRICTION OR MODIFICATION UNDER THE LAWS APPLICABLE TO THIS AGREEMENT. MEDIGRAYTION DOES NOT GUARANTEE, REPRESENT, OR WARRANT THAT YOUR USE OF THE MEDIGRAYTION SITE AND SERVICES WILL BE UNINTERRUPTED OR ERROR-FREE. MEDIGRAYTION SPECIFICALLY DISCLAIMS LIABILITY FOR ANY DAMAGES OR INJURY CAUSED BY ANY FAILURE OF PERFORMANCE, ERROR, INACCURACY, OMISSION, INTERRUPTION, DELETION, DEFECT, DELAY IN OPERATION OR TRANSMISSION, COMPUTER VIRUS, COMMUNICATION LINE FAILURE, THEFT OR DESTRUCTION OR UNAUTHORIZED ACCESS TO, ALTERATION OF, OR USE OF RECORD, WHETHER FOR BREACH OF CONTRACT, TORTIOUS BEHAVIOR, NEGLIGENCE, OR UNDER ANY OTHER CAUSE OF ACTION.
NONE OF THE FOREGOING PARTIES SHALL BE LIABLE FOR ANY THIRD-PARTY CLAIMS OR LOSSES OF ANY NATURE, INCLUDING WITHOUT LIMITATION LOST PROFITS, PUNITIVE OR CONSEQUENTIAL DAMAGES.
SOME JURISDICTIONS DO NOT ALLOW THE EXCLUSION OF CERTAIN WARRANTIES OR THE LIMITATION OR EXCLUSION OF LIABILITY FOR CERTAIN TYPES OF DAMAGES. THEREFORE, SOME OF THE ABOVE LIMITATIONS IN THIS SECTION MAY NOT APPLY TO YOU.
NOTHING IN THESE TERMS OF SERVICE SHALL AFFECT ANY NON-WAIVABLE STATUTORY RIGHTS THAT APPLY TO YOU. If any provision or provisions of these Terms of Use shall be held to be invalid, illegal, or unenforceable, the validity, legality and enforceability of the remaining provisions shall remain in full force and effect.

Limitations on Liability

OUR CUMULATIVE LIABILITY TO YOU OR ANYONE ELSE FOR ANY LOSS OR DAMAGES RESULTING FROM ANY CLAIMS, DEMANDS OR ACTIONS ARISING OUT OF OR RELATING TO THIS AGREEMENT OR USE OF THE SITE, CONTENT OR SERVICES SHALL NOT EXCEED THE AMOUNT YOU HAVE PAID TO US FOR THE PRODUCT OR SERVICE.
IN NO EVENT SHALL MEDIGRAYTION OR ANY PERSON OR ENTITY INVOLVED IN CREATING, PRODUCING OR DISTRIBUTING THE SITE OR SERVICES HEREOF, INCLUDING THE SOFTWARE, BE LIABLE FOR ANY DAMAGES, INCLUDING, WITHOUT LIMITATION, DIRECT, INDIRECT, INCIDENTAL, SPECIAL, CONSEQUENTIAL OR PUNITIVE DAMAGES ARISING OUT OF THESE OOF OR INABILITY TO USE MEDIGRAYTION SERVICES. YOU HEREBY ACKNOWLEDGE THAT THE PROVISIONS OF THIS SECTION SHALL APPLY TO ALL CONTENT AND SERVICES ON MEDIGRAYTION.
YOU SPECIFICALLY ACKNOWLEDGE THAT MEDIGRAYTION IS NOT LIABLE FOR THE DEFAMATORY, OFFENSIVE OR ILLEGAL CONDUCT OF THIRD-PARTIES AND THAT THE RISK OF INJURY FROM THE FOREGOING RESTS ENTIRELY WITH THE USER
TO THE EXTENT PERMISSIBLE UNDER APPLICABLE LAWS, IN NO EVENT SHALL MEDIGRAYTION, ITS AFFILIATES OR ITS SHAREHOLDERS, DIRECTORS, OFFICERS, EMPLOYEES, THIRD PARTY CONTENT PROVIDERS OR LICENSORS BE LIABLE (JOINTLY OR SEVERALLY) TO YOU FOR PERSONAL INJURY OR ANY SPECIAL, INCIDENTAL, INDIRECT OR CONSEQUENTIAL DAMAGES OF ANY KIND, OR ANY DAMAGES WHATSOEVER.

Intellectual Property

Copyright.

The Medigraytion Services, including all Content provided on the Medigraytion Site, is protected by copyright, trade secret or other intellectual property laws and treaties.

Trademarks.

Medigraytion is a registered trademark of Medigraytion, LLC.

Patents.

Medigraytion is pursuing patents that apply to our Content.

Claims of Copyright Infringement.

If you believe your work has been reproduced or distributed in a way that constitutes a copyright infringement or are aware of any infringing material available through the Medigraytion Services, please notify us at 812 13th Avenue S, Nashville, Tennessee 37203.

Governing Law

Terms of Use shall be governed by and construed in accordance with the laws of the state of Massachusetts. without regard to conflict of law provisions. These terms will not limit any consumer protection rights that you may be entitled to under the mandatory laws of your state of residence.

Applications

You may encounter third-party applications (including, without limitation, websites, widgets, software, or other software utilities) ("Application(s)") that interact with the Medigraytion Services. These Applications may import data related to your Medigraytion account and activity and otherwise gather data from you. These Applications are provided solely as a convenience to you, and Medigraytion is not responsible for such Applications. USE OF AN APPLICATION IS AT YOUR OWN OPTION AND RISK.

Use of Information Submitted

Medigraytion is free to use any comments, information, ideas, concepts, reviews, or techniques or any other material contained in any communication you may send to us ("Feedback"), including responses to questionnaires or through postings to Medigraytion, including the Medigraytion website and user interfaces, worldwide and in perpetuity without further compensation, acknowledgement or payment to you for any purpose whatsoever including, but not limited to, developing, manufacturing and marketing products and creating, modifying or improving the Medigraytion Services. In addition, you agree not to enforce any "moral rights" in and to the Feedback, to the extent permitted by applicable law. Please note Medigraytion does not accept unsolicited materials or ideas for Medigraytion Content, and is not responsible for the similarity of any of its content or programming in any media to materials or ideas transmitted to Medigraytion. Should you send any unsolicited materials or ideas, you do so with the understanding that no additional consideration of any sort will be provided to you, and you are waiving any claim against Medigraytion and its affiliates regarding the use of such materials and ideas, even if material or an idea is used that is substantially similar to the material or idea you sent.

Customer Support

To find more information about our Services and its features, or if you need assistance with your account, please visit FAQ. In the event of any conflict between these Terms of Use and information provided by Customer Support or other portions of our website, these Terms of Use will control.

Arbitration Agreement

If you are a Medigraytion member in the United States (including its possessions and territories), you and Medigraytion agree that any dispute, claim or controversy arising out of or relating in any way to the Medigraytion Services, these Terms of Use and this Arbitration Agreement, shall be determined by binding arbitration or in small claims court. Arbitration is more informal than a lawsuit in court. Arbitration uses a neutral arbitrator instead of a judge or jury, allows for more limited discovery than in court, and is subject to very limited review by courts. Arbitrators can award the same damages and relief that a court can award. You agree that, by agreeing to these Terms of Use, the U.S. Federal Arbitration Act governs the interpretation and enforcement of this provision, and that you and Medigraytion are each waiving the right to a trial by jury or to participate in a class action. This arbitration provision shall survive termination of this Agreement and the termination of your Medigraytion membership.
If you elect to seek arbitration or file a small claim court action, you must first send to Medigraytion, by certified mail, a written Notice of your claim ("Notice"). The Notice to Medigraytion must be addressed to: General Counsel, Medigraytion, LLC, 118 Main Street, Suite 7, Watertown, Massachusetts 02472 ("Notice Address"). If Medigraytion initiates arbitration, it will send a written Notice to the email address used for your membership account. A Notice, whether sent by you or by Medigraytion, must (a) describe the nature and basis of the claim or dispute; and (b) set forth the specific relief sought ("Demand"). If Medigraytion and you do not reach an agreement to resolve the claim within 30 days after the Notice is received, you or Medigraytion may commence an arbitration proceeding or file a claim in small claims court.
You may download or copy a form Notice and a form to initiate arbitration at www.adr.org.
The arbitration will be governed by the Commercial Arbitration Rules (the "AAA Rules") of the American Arbitration Association ("AAA"), as modified by this Agreement, and will be administered by the AAA. The AAA Rules and Forms are available online at www.adr.org, by calling the AAA at 1-800-778-7879, or by writing to the Notice Address. The arbitrator is bound by the terms of this Agreement. All issues are for the arbitrator to decide, including issues relating to the scope and enforceability of this arbitration agreement. Unless Medigraytion and you agree otherwise, any arbitration hearings will take place in the county (or parish) of your residence.
The payment of all filing, administration and arbitrator fees will be governed by the AAA Rules.

Local Regulations

Medigraytion makes no representation that Services or Content on the Site are appropriate or available for use outside of the United States, its territories, possessions, or protectorates. If you choose to access the Site from other locations, you do so on your own initiative and at your own risk.
You are responsible for complying with local laws, if and to the extent local laws are applicable. You specifically agree to comply with all applicable laws concerning the transmission of technical data exported from the United States or the country you reside in.

Survival

If any provision or provisions of these Terms of Use shall be held to be invalid, illegal, or unenforceable, the validity, legality and enforceability of the remaining provisions shall remain in full force and effect.
Last updated: October 21, 2017
Share A Medigraytion
Share this Medigraytion with a friend by completing the form below.
What Can We Help You Find Today?